Ponant partner with Adonis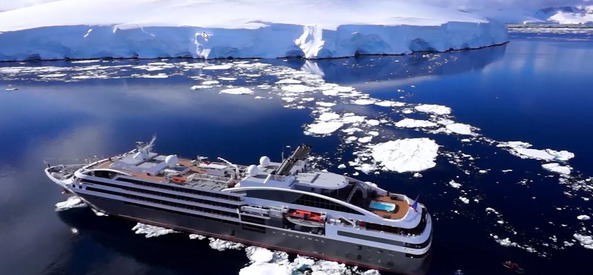 The world leader in luxury expeditions, and the only French-owned cruise line, PONANT, including its main manning agency Uvea Marine Services (UMS), recently selected Adonis complete suite of maritime Crew Management and Payroll modules for their fast growing fleet of luxury expedition cruise ships.
MARSEILLES FRANCE: Jan. 2. 2018: Adonis AS, leading providers of global maritime HR solutions, today announced that they have started a project with the recommended French cruise company PONANT. In the run of 2018, Ponant will have the Adonis Maritime Suite running for all their crewing and payroll operations.
«...preparing for growth»
- The complexity of our global operations made it necessary for us to start looking for a brand new platform and technology for our crewing agent UMS. By choosing Adonis, we are confident that we are entering the future together with a partner that fully understand our high demands for reliable, efficient and cost reducing systems, said François VIELFAURE, Executive Vice Président Marine Operations for PONANT.
PONANT is currently operating 5 high-end luxury cruise ships. The company has an expansive new building program that is targeting this number to increase to 9 vessels within 2019.
«

...a long term partnership»
- Being selected by PONANT, after a rigorous evaluation process, confirms that Adonis is continuing to meet the needs of today's labor-intensive, demanding and highly competitive maritime businesses, said Sigrid Kviteberg, Project Director at Adonis. PONANT and Adonis both enjoy reputations as innovators in their respective fields, which is why we're so honored to have been selected as their technology partner. We look forward to helping them streamline their existing fleet, and to a productive, long-term partnership to support their growth and continued innovation in the years ahead.

For more information, e-mail sales@adonis.no
More on PONANT
More on Adonis

For more information, e-mail sales@adonis.no