Adonis HR Suite to Support European Ferry Fleet
Viking Line Sign up for Adonis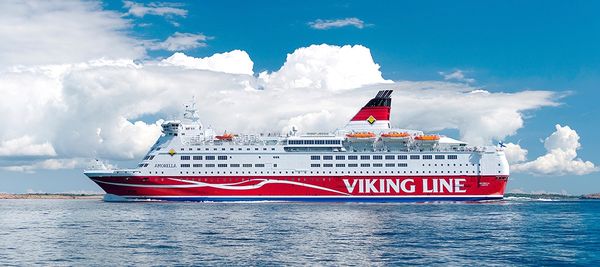 BERGEN, NORWAY - June 26, 2018 - Adonis AS (Adonis), leading providers of global maritime HR solutions, today announced that Viking Line AB (Viking Line) will implement the Adonis Personnel Suite for their offices in Mariehamn, Finland and onboard six of their ferries.
The implementation will include Adonis Safety Module for six vessels, the Adonis Day2Day planning module and the full Adonis Payroll Module. All modules will be customized per Finnish agreements and government rules.
Viking Line is a market-leading brand in passenger traffic on the northern Baltic Sea. The company offers passenger services, recreation and cargo carrier services on its vessels. Adonis Personnel Suite will replace several of Viking Line's legacy in-house systems. Several new interfaces will be developed as part of the project in order to assure a seamless dataflow with their corresponding systems, and with authorities and other instances.
"For a big employer as Viking Line it's important to manage HR administration of employees and towards authorities in an accurate and efficient manner.
With Adonis we see an opportunity to combine HR administration, Safety and Payroll, which will improve our performance and give us more time to focus on development of our employees," said Lena Marcus, Sea Personnel Manager at Viking Line.

"Today's announcement is the culmination of a long and thorough evaluation and proof-of-concept with Viking Line, and represents a significant breakthrough in developing a solution tailored for the particular challenges and needs of cruise and ferry lines," said Magnus Millenvik, Senior Adonis Project Manager of Adonis. "The agreement further underscores our commitment to delivering HR solutions to the specific requirements of each maritime organization, down to modules that are compliant with different government rules and regulations. We look forward to a long and fruitful partnership with Viking Line, and supporting their core business objectives."

About Viking Line
Viking Line vessels combine the luxury and sumptuousness of cruise ships with high-capacity vehicle decks, thereby meeting the needs of cargo traffic and of tourists who wish to continue their journey by car. These vessels have greatly contributed to the emergence of modern Baltic Sea ferry services.
About Adonis
Adonis AS http://www.adonis.no is the leading provider of Human Resource and Payroll solutions for the global maritime industry. Based in Bergen, Norway, Adonis develops and implements integrated, centralized and scalable solutions covering the entire range of business processes for maritime Human Resource Management, including Payroll, Time & Attendance, Crew Planning and Recruitment. For a selection of the company's global maritime clients, please visit the Adonis References page. For more information, e-mail sales@adonis.no.