Answers to some frequently asked questions!
Adonis Cloud Q & A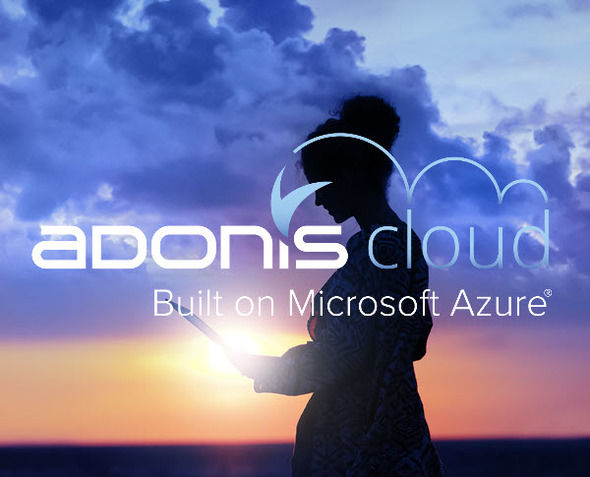 Our customers are asking many questions about our Cloud Solution, how it works, storage, data security and GDPR, among others. Below you will find some of these questions and our answers.
How is Adonis handling the many rules and regulations imposed by governments concerning data security and protection of personal information?
Adonis has been working with the protection of data and related security aspects for many years. We were one of the first Payroll providers who developed compliance with the Sarbanes-Oxley law for traceability. When the GDPR rules were prepared and finally imposed in Europe last year, we decided that our best approach was to establish procedures and standards according to the provisions set forth in these regulations, as that would bring us in compliance with what is going on within this area in many countries, and regions, like the United States, The Philippines and others.
In close cooperation with our DPO, we have over the last year revised a large number of internal policies, procedures and instructions, in order to make sure that the whole organization is living up to the standards required by EU's GDPR legislation, in general as a Software House and the services we offer around our products, but especially related to our business area as providers of a Cloud Solution, the Adonis Azure Cloud.
Who is managing the virtual server solution for Adonis?
The platform for Adonis Cloud is hosted in the Microsoft Azure environment. Adonis is the responsible manager for the platform we offer.
Will we still have to use a Citrix client to connect to the systems?
For Adonis Personnel Manager, the Citrix Workspace client has to be installed on each user computer in order to connect to the system. For the Web applications we are hosting for you, such as Adonis Employee Portal and Adonis Web Recruitment, no client software is needed.
Where are our data stored?
The systems are physically located in Microsoft data centers on 3 different continents. The customers may choose between West Europe, US West and South East Asia regions. More details on the Microsoft data centers can be found on their web pages.
What is geo-replication?
Geo-replication is an additional service offered by Microsoft, where you can have a replica of your database located in another region. This can be for security considerations, where you can have a disaster recovery site (DRS) hosted in another region.
What are the backup procedures in your cloud?
Microsoft Azure offers 7-day point in time database backups as part of their basic services. A more extensive backup program can be set up for individual customers against a fee.
What happens to data that gets old and outdated?
In an HR and Payroll System, people will come and go. Those who are leaving the company will be stored in the same system, while just being flagged as Passive. National laws and regulations may require that certain data types/tables with personal information are kept for a minimum of years, which may differ from one country to another. At some point in time, the GDPR's "right to be forgotten" needs to be exercised. Then all personal information will be purged from all ordinary tables as well as from audit and tracking tables. Adonis provide tools for Administrators to delete the complete set of personal information or to only delete certain tables, like appraisals. Our Notification Server provides configuration of alerts and notifications so you can stay in compliance with the data safety and security regulations in the various countries you operate.
Do you have a DPA?