Adonis for Crystal River Cruises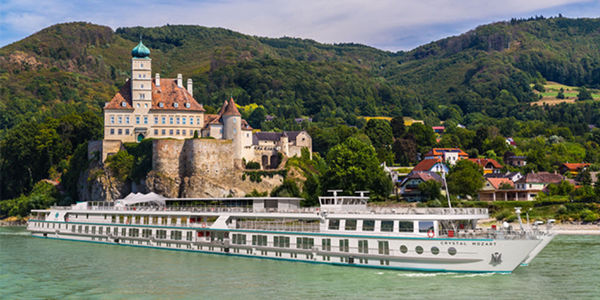 OCT 2016: Crystal Cruises, the leading LA-based luxury cruise line, now implementing Adonis in their New Fleet of River Cruise Vessels.
The solution will enable Crystal Cruises to automate Crew Management and Competence, Scheduling, Time Capture and Payroll across their entire fleet of River Cruise vessels. The inclusion of the Adonis Time Clock module, an electronic swipe card solution for MLC Work and Rest hours control, gives Crystal the ability to calculate the exact number of work and overtime hours based on settings in the various crew agreements; after approval, the hours are sent to the Adonis Payroll Module for automatic processing.
Roll out to include the Adonis Time Clock module, the most efficient way to track time and attendance, capture overtime for payroll, and stay in compliance with MLC regulations pertaining to work and rest hours.
- Adonis allows us to execute optimal crew schedules to the benefit of Crystal River Cruises operating model, said John Polimenakos, Crystal's VP of IT. We are delighted to be working with Adonis and seeing the results of their system in the complex process of the fleet-wide crew assignments.
- Today's announcement is an extension of our long lasting relationship with Crystal Cruises and our ongoing dialogue with their management team as well as users onboard M/V Crystal Serenity and Crystal Symphony to get a deep understanding of their challenges and needs – making sure we always meet Crystal's exacting standards and expectations, said Project Director Sigrid Kviteberg of Adonis. The Adonis solution will enable Crystal to host and consolidate all their crewing, HR and payroll processes using a central HR database, which will improve efficiencies and coordination between their vessels and their various shore side crew pools and offices.
The customized implementation of the Adonis AS Crew Management Suite and Time Clock module was developed in close association with the Crystal Cruises project team, who required specific functionality, flexibility and ease-of-use in monitoring and administering their new River Cruise fleet, and simplifying MLC compliance.
For more information, e-mail sales@adonis.no