A Specialized Partner with Deep Knowledge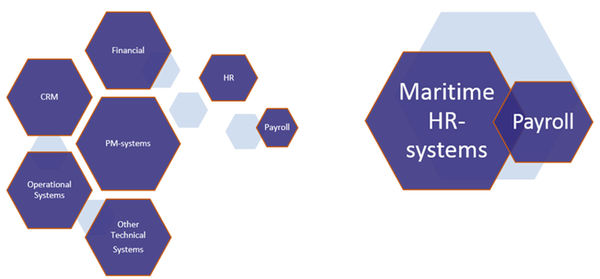 Adonis is a very specialized company with high competence and solid understanding of the many complex subjects within maritime personnel management and payroll.
We are one of the very few software developers in the market concentrating on Human Resource Management and Payroll Systems. Our entire organization focuses solely on the development of these core products. For a customer or a buyer interested in such a system, this may represent a huge advantage, as we are not a small "left hand" department in a large software house, rather a dedicated vendor committed to the main products in our portfolio, as illustrated.