ONE SUITE FOR ALL HUMAN RESOURCE PROCESSES

The Adonis Solution for Maritime Human Resource Management is based upon the concept that all Human Resource information for all crew members are residing in a central, core database. All User Roles which need access to read and write data to the central database to carry out their work processes, are given access through the Adonis applications and modules.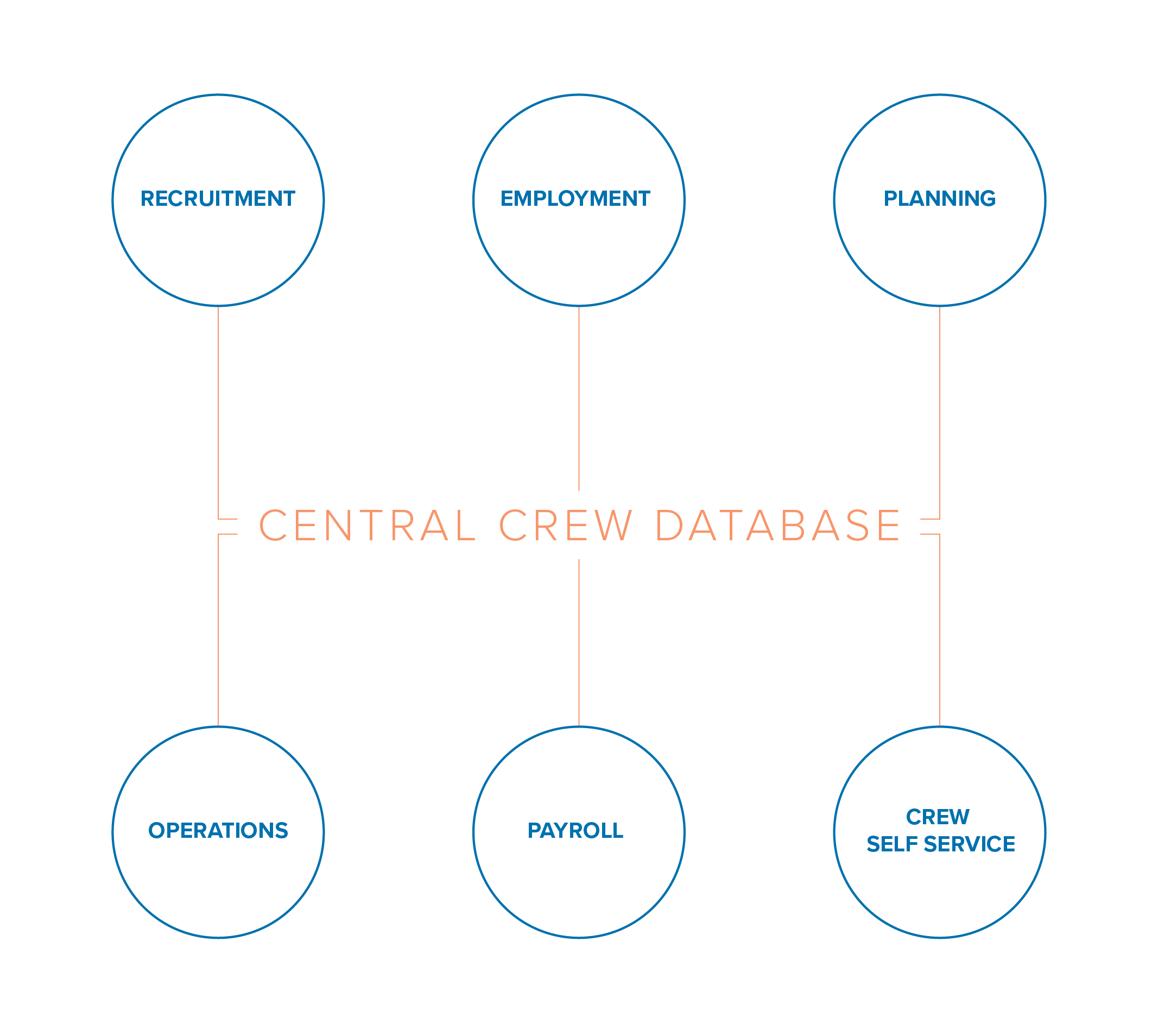 The central server system, applications and database, The System, may reside on the customer LAN or in a Microsoft Azure based cloud environment. On board each ship there may be a "mirror" system, full or limited, constantly replicating with the core system shore-side. This concept will provide instant update of relevant data for any user involved in the processes, disregarding where the user is currently located.
The technology used for ship-shore replication is asynchrone, meaning that work can carry on as usual with all systems working, even when the ship enters zones with low bandwidth or no internet connection. During normal connection, replication files will synchronize frequently all changes to/from office and vice versa e.g. every 10 minutes through a .ftp service or an automated e-mail task. Should the internet connection go down, all changes made will just cache until the connection is up and running again, when automatic transfer of replication files to other sites will resume.