A TRUSTED AND EXPERIENCED PARTNER FOR
The Cruise and Ferry Industry

When your cargo is human beings, you need highly qualified staff that is especially trained to deal with people - a lot of people, at the same time. This is what sets the cruise and ferry industry apart from other maritime businesses.
Their focus is on personal human relations qualities such as leadership, communication skills and attitude in very small and special work environments found on board ships.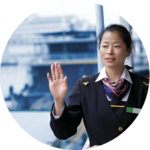 Adonis has been working with cruise and ferry companies for many years. We understand the importance of providing tools capable of tracking the most extensive personal information, while simultaneously handling a large number of crew for a variety of circumstances such as crew changes, drills and training. One of Adonis' main characteristics is the balance of providing a system which can deal, not only with individual crew members but also full control and a comprehensive overview of large departments and teams, effortlessly.

.